Opencart product designer module is an incredible plugin for designing online web items. Furthermore, the extension used by installing on the opencart e-commerce website. With Web to print Opencart extension, store merchants can sell products effortlessly and can do business for several products.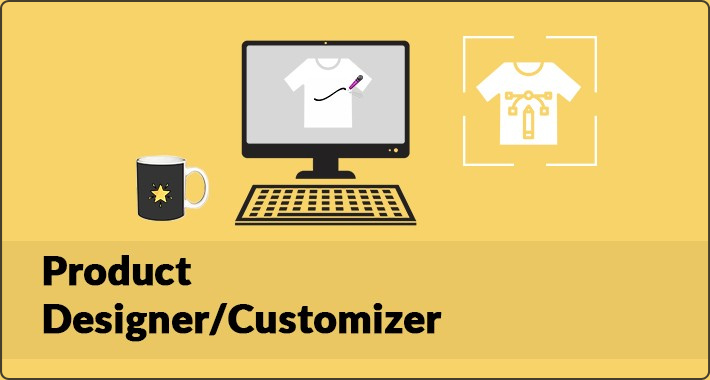 Opencart product designer module Features:
Advanced product customizer module embeds a product design panel at your eCommerce website and develops a unique client experience at your store.
Admin can plan a variety of products available online using Opencart Product Designer/Customizer as it offers a responsive method.
For various items at your store, the extension shows pre-defined design ideas. Moreover, this offers different tools to design text as well as images printed over the product.
Enable or Disable design panel using Opencart Product Designer/Customizer from the back end. Once the module gets disabled, standard product customization options are displayed.
The module allows fixing the number of product sides available for customization to users. Furthermore, this module shows customize button on the product page for the customizable products.
Product personalization extension calculates and displays the pricing for the customization done for the selected product. Further, the desired cost of each design element set by the merchant. The element includes text, image or QR code.
Admin can enable the module for selected products at ecommerce store.
Further, it permits the customer to save product customization. For example, custom texts, fonts, colors, images, filters, and QR code. Moreover, the store admin can create and display unlimited fonts, colors, and image groups on the product customization page.
The module allows setting the entire Design Fixed Price to be added in the final customized price for a product.
The module supports all browsers and mobile devices too.
Multi-lingual and multi-store compatible as well.
Opencart Product Designer Module Admin Benefits: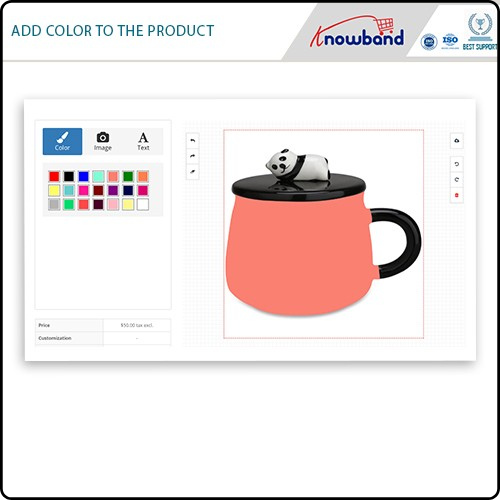 Moreover, this helps to serve the individual needs of the clients and thereby boosts site conversions. Further, by delivering creative as well as personalized orders to clients. This further improves the chances of engaging them back with the store.
Moreover, the customized product orders gained via using the Opencart Custom Product Design module helps to understand clients requirements easily.
Product personalization extension Customer Benefits :
Helps client unleash their creativity using the various product designing features of the module. Furthermore, clients can upload their personalized image as well as text to shop for a unique product.
To apply customizations through the module, less time is consumed and requires zero effort. Furthermore, it integrates a mobile-friendly product customization panel at your store, compatible on all mobile devices.
Module offers preview to customizations and pricing on the same page.
Conclusion
Knowband designing plugins for the Opencart eCommerce platform to upgrade the usefulness of your Opencart stores. Moreover, Opencart has recruited experienced developers working with full commitment to offer plugins with features best-in-class.