There will likely be a loss of $4 trillion in the upcoming year as the average percentage of shopping cart abandonment has risen to 69.57 percent. Retailers continue to experience a great deal of pain and anger since it is without a doubt the industry's problem.
Merchants must enhance the customer's browsing and checkout experiences. This foster a sense of confidence and certainty, and raise the perceived degree of security. Ths is done in order to effectively combat shopping cart abandonment.
By sending your customers standard response messages, the OpenCart Abandoned Cart Extension enables you to make up for your lost purchases. All of the abandoned carts in your store are identified and tracked by the extension. It automatically sends follow-up messages without any manual effort. You may definitely motivate your clients to finish their incomplete orders. Additionally, providing a discount on the product update on the left, ought to be doable.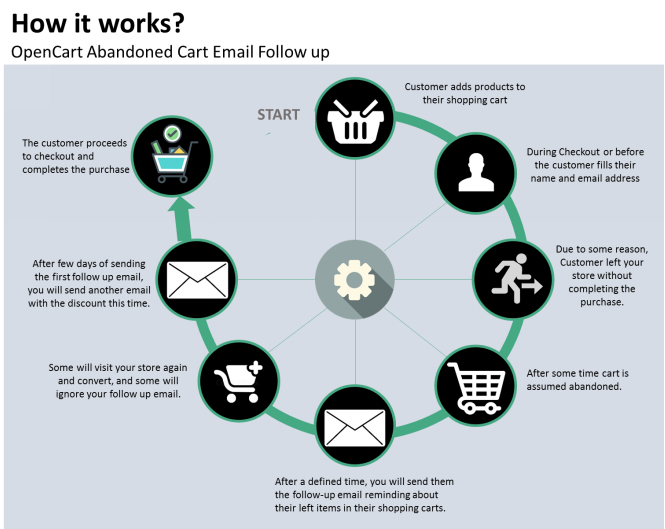 We'll look at the most effective methods in the section below to help you enhance the functionality of your shopping cart and significantly boost your revenue.
Establish trust by displaying customer feedback
When trying to decide whether to purchase your product, customers frequently check for reviews and opinions from other purchasers regarding their experiences with it as well as other areas of the purchasing process.
Because 90 percent of customers say reviews affect their purchasing decisions and 80 percent value online reviews as highly as personal recommendations. This makes having seller ratings and buyer reviews is essential. Include frank and accurate client testimonials about your goods. You can display customer testimonials or a widget with the bulk of your evaluations on your website. This will demonstrate to your customers that you are a reliable company and that they shouldn't be hesitant to move forward with their shopping.
Provide free returns and shipping
It is a well-known truth that the cost of delivering a product is the main factor in customers abandoning their shopping carts and choosing an alternative product based on a few dollars. According to studies, up to 63% of customers will decide not to make a purchase if the delivery charges are too high.
There isn't much more to say here you can provide free shipping and returns to clients wherever available and appropriate. Making a cost study to determine whether to increase product prices to cover shipping costs is a frequent solution. Don't forget that you can automate many of them with shipping and returns software.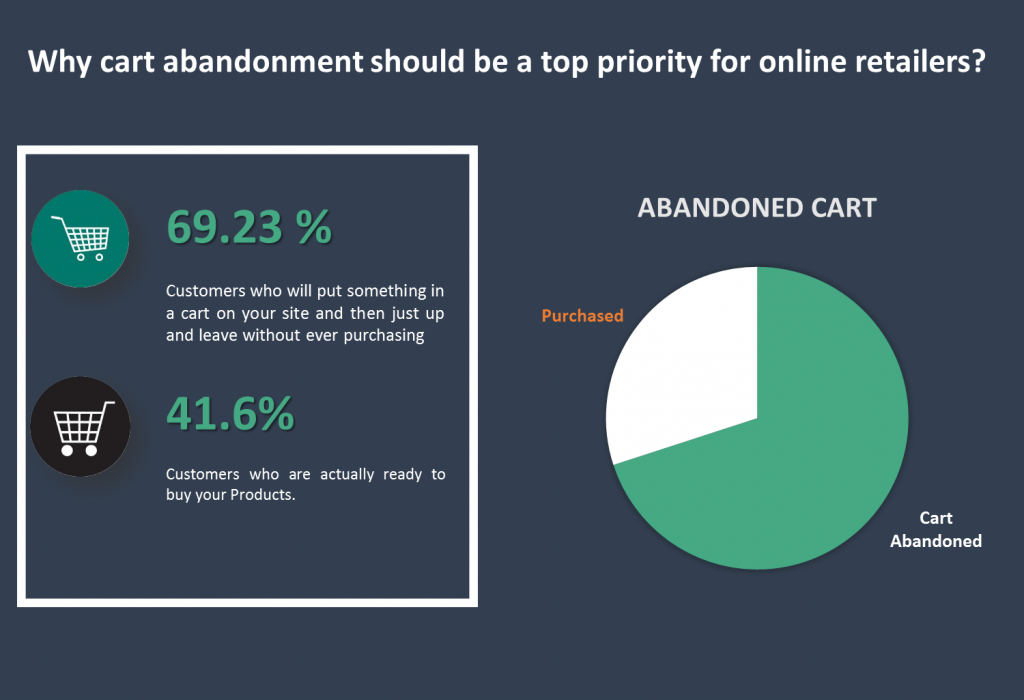 Abandoned carts tracking
The OpenCart Abandoned Cart Emails extension is able to identify and alert you to any abandoned carts in your business. Additionally, it demonstrates that everyone followed abandoned carts at the back.
Insist on order completion from customers
You can provide your products with a discount by using the OpenCart Email Follow-up module. Additionally, which can easily persuade people to follow their instructions. So, ultimately, it raises your internet business's conversion rate.
By enabling guest account purchases, you may streamline the purchasing process
The thought of creating an account, verifying email addresses, and doing any more steps necessary to continue with the product checkout process. It is time-consuming, irritating, and slows down the process for many customers.
You provide your customers the choice of choosing whether or not they wish to become members of your website, make a one-time payment, or simply save extra processes by enabling a Guest account when purchasing.
You might also think about letting customers log in using their social network accounts. They may already be logged in and have the account information saved on their device.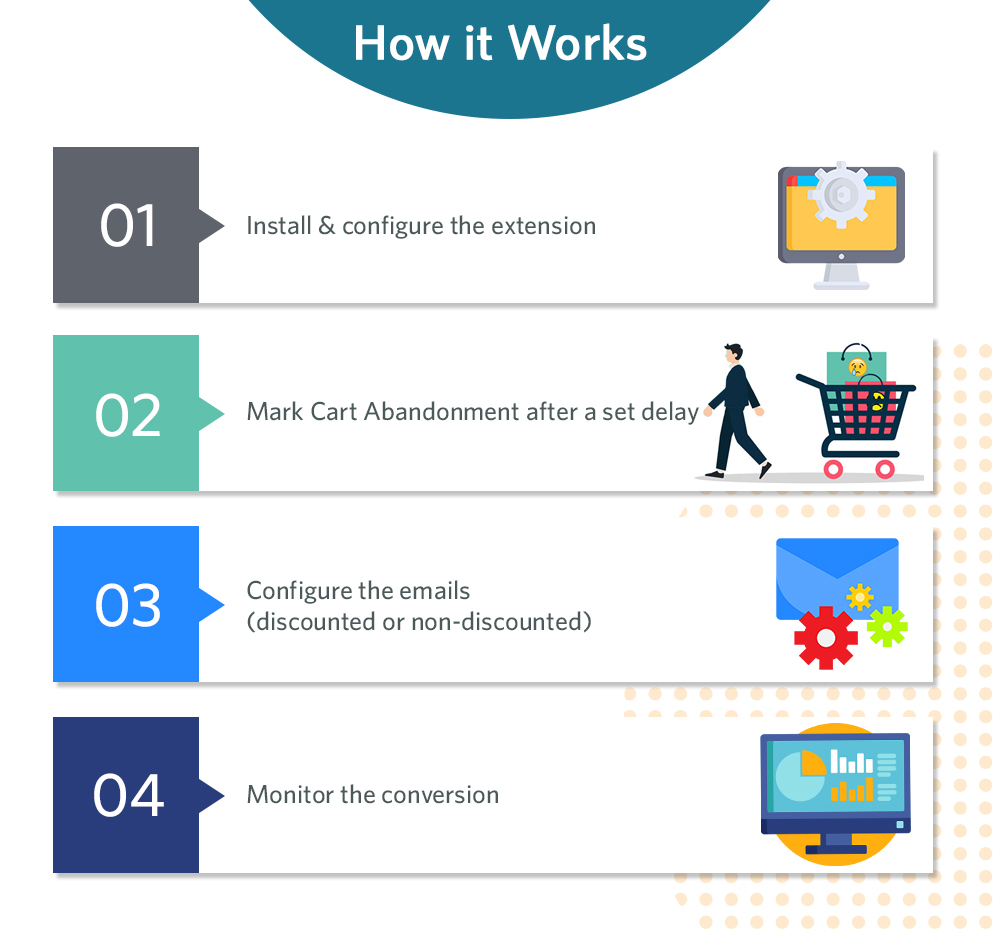 Get rid of left-behind carts
You may easily persuade your clients to complete their orders by giving them update messages regarding their incomplete orders. Recover your store's abandoned carts as well.
Makes the conversion rate better
Your conversion rate will increase if you make up the lost purchases resulting from abandoned carts. Additionally, it increases your company's overall sales.
Helps to retain customer
It's amazing how the OpenCart abandoned cart reminder Extension may help you keep consumers once you've recovered them. With the aid of follow-up messages, this occurs.
Conclusion
Long-lasting relationships with clients require a lot of work and commitment, but it only takes a few slip-ups to lose their trust. The only way to remain in this competitive market is to keep up with emerging trends and technological advancements that enhance the buying experience for consumers.
The Knowband abandoned cart module for OpenCart is an excellent and extensively used tool. In order to ensure the success of your emails, you must also adhere to the best practices for composing an abandoned cart email. The success of your emails completely determines how well OpenCart recovers abandoned carts.