Delivery services are provided by a hyperlocal marketplace to nearby stores and merchants. It has the staff and drivers needed to pick up and deliver commodities to specific customers. Hyperlocal marketplaces help businesses expand and thrive by enabling quick and simple product deliveries. These businesses may provide a wide range of things, such as groceries, meals, prescriptions, and a number of other items, in the shortest amount of time.
Many company owners can register on a website or app for the hyperlocal marketplace and present their products to clients. As a result, an eCommerce hyperlocal marketplace has been developed to offer services inside a small geographic area. If you browse the local market, you can find anything you need. You can find anything you need at the local market.
If you think the idea of developing a hyperlocal marketplace is nebulous, you will discover by looking around that it is gaining popularity every day. The hyperlocal business appears to be practical and fairly priced. Additionally, you can develop a company plan and set it up appropriately. One of the main factors driving the hyperlocal industry's growth is the Geo-location function, along with timely delivery, safety, and convenience.
Several Benefits of Hyperlocal Market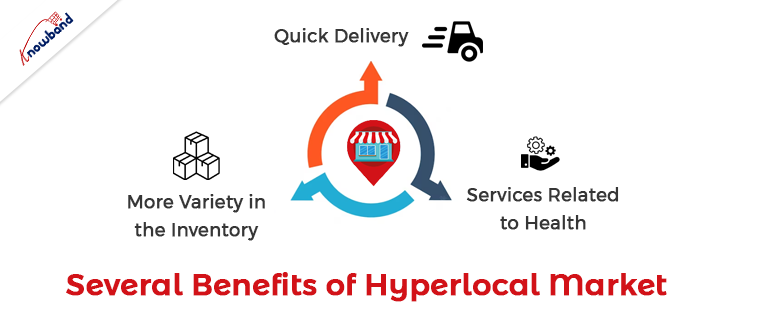 Quick Delivery
Hyperlocal marketplaces are particularly useful for retailers when it comes to delivering goods to customers within a few hours or on the same day. Sellers must respond quickly to the growing demand for local delivery if they wish to establish a presence online. A hyperlocal marketplace might provide them with a platform to carry out the operations.
More Variety in the Inventory
Hyperlocal marketplaces have geographical limitations when it comes to service delivery. Therefore, if you start a hyperlocal market, you may bring together several sellers on one platform and instantly offer delivery services in a region.
A hyperlocal marketplace can provide access to a broad selection of goods. As a result, it will benefit both your business and the merchants who utilize your platform.
Services Related to Health
Healthcare services are currently getting significantly more attention than they did prior to the outbreak. People are more concerned with their health and well-being following COVID-19. A need for medical facilities, child care, senior care, and other services will also arise. Home healthcare services are becoming more and more necessary since hospitals cannot handle the pandemic crisis with their current capacity.
Because essential medical facilities cannot be provided in developing countries, hiring a home caregiver or nurse is the best option. The healthcare industry has a lot of promise thanks to hyperlocal marketplace companies.
Mobile Hyperlocal Marketplace App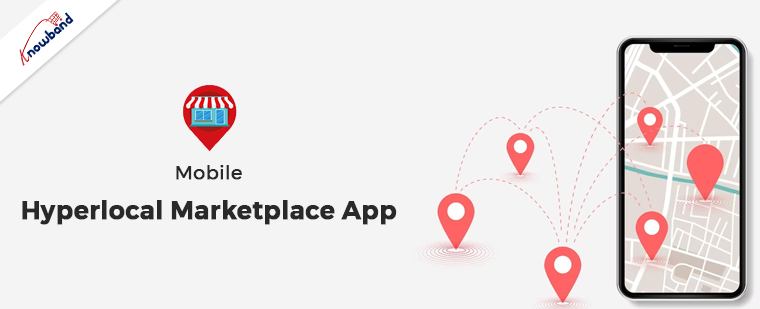 The hyperlocal business model has taken over the retail sector as a result of companies' ability to save money, time, and resources. As a result of the advancement of technology, people today opt to use smartphone apps that make their lives easier and more under their control.
Making a hyperlocal mobile app is a great strategy that meets the demands of the contemporary market. Below are a few technological advantages of mobile apps for hyperlocal marketplaces:
Real-time order tracking enables customers to be loyal and transparent with their purchases. One of the technological benefits of the hyperlocal mobile app is this.
Reaching a bigger audience with an app is straightforward with the aid of the hyperlocal network, which can distinguish between various locations and assist users in finding nearby businesses.
Using an app, businesses may reach a range of customers and provide services. Any market, not just one particular business, can have hyperlocal software created for it.
App technology enables businesses to take advantage of a variety of local channels by making contactless delivery and payments available with just one click. In other words, an app enhances effectiveness and facilitates management.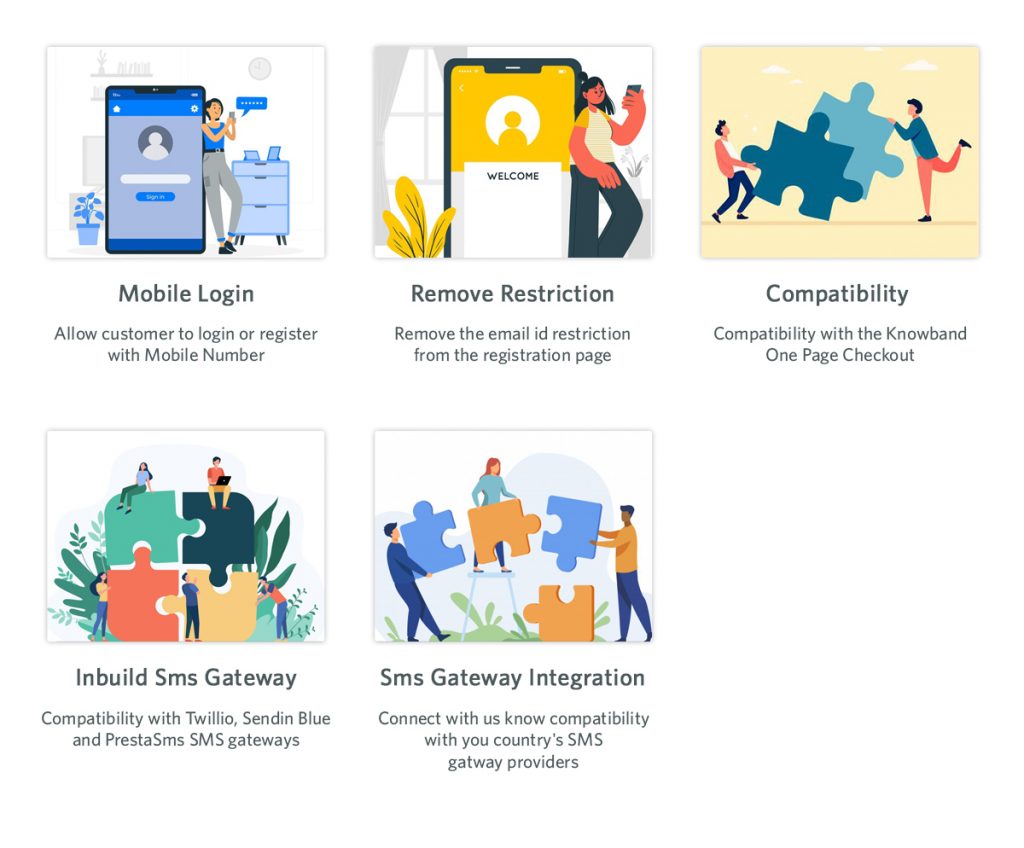 Orders are Easy to Manage
Your goods' inventory and order management will be in sync with the catalog as soon as you establish a system. You can process orders methodically and keep accurate inventory records this way. Additionally, the vast majority of the items in hyperlocal orders are perishable or have a short shelf life. Additionally, a good order management system can assist you in efficiently restocking your inventory.
There is No Extra Cost for Sellers
Hyperlocal marketplaces allow local vendors to sell their goods on a platform without setting up an online store. Customers are also presented with a number of options simultaneously. As a result, everyone gains from it.
After all,
The advantages of creating a hyperlocal marketplace for websites and mobile apps have been covered in this article. You can get help from us by getting in touch with us at [email protected] so that we can help you set up the hyperlocal marketplace for your company. Please let us know if you have any questions about the hyperlocal marketplace module. We are here to help you with any problems or worries you may have with our products. Additionally, we support the module's unique developments as well as the addition of additional functionalities. In addition, we may help with bespoke developments based on your company's needs. If you have any questions or problems with the services we offer, don't hesitate to contact us.