OpenCart Reduce Abandoned Cart Extension leads to a critical decrease in the shopping cart abandonment rate. OpenCart Reduce Abandoned cart extension offers a feature " sending reminder emails". Using this extension, store admin can follow up with those clients who haven't finished the purchase as well as left the cart abandoned. This extension helps store merchants to track as well as recover abandoned carts on their site.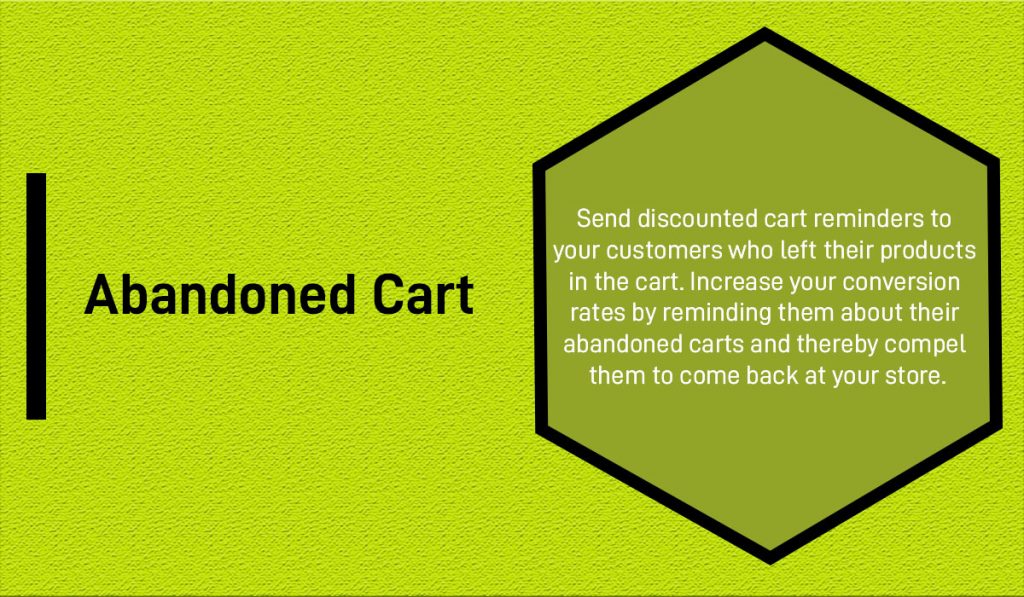 Moreover, the Opencart Abandoned Cart Extension helps store admin to change the abandoned cart users into clients with regular email follow-ups. Furthermore, the store admin can easily analyze the cart of the store visitors and send them reminders via email using this extension. The module makes it easy for the store admin to reduce cart abandonment as well as enhance the overall conversions on the store.
Features Of Opencart Abandoned Cart Module
Helps Recovering Lost Sales
Store admin can keep a track and recover lost sales just by adding OpenCart Abandoned Cart Serial Reminder extension. It provides a feature i.e. sending discounted as well as non-discounted follow-up emails to users who have abandoned cart.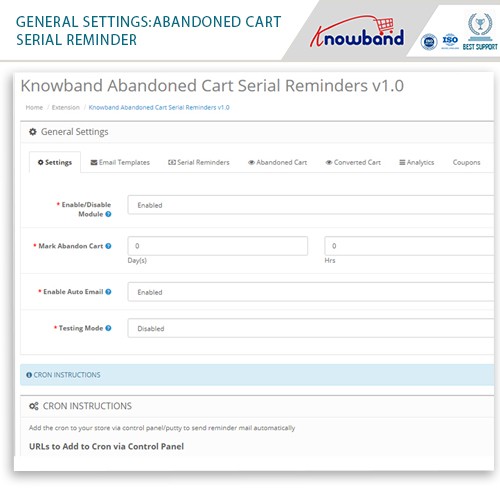 Extension Leads To Better Conversions
Furthermore, the OpenCart store admin can increase conversions with the help of OpenCart Abandoned Cart. This leads to a reduction in high cart abandonment rate as well.
Automatic Email Follow-Ups
OpenCart Abandoned Cart Email Follow Up Extension allows store admin to send reminder emails automatically after the certain time period.
Customize Email Templates
The module allows store admin to customize the content of reminder emails. With the help of module OpenCart admin can design your own subject line and modify the email content as per the requirements.
Provide Analytics View
This plugin gives comparisons in the form of pie charts: Abandoned Cart vs Converted Cart and Abandoned Cart Amount vs Converted Cart Amount. This also displays a bar graph displaying the abandoned and converted carts entire year. Store admin gets the opportunity to filter out the data for a certain time period.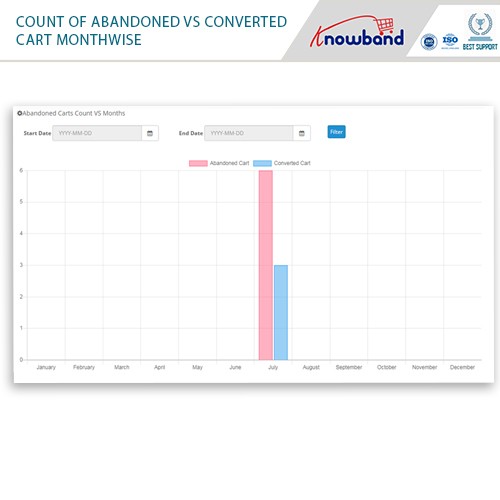 Provide Test Mode Functionality
The extension also offers a test mode option. In this feature, store admin can set an email ID for testing purposes such as taking the follow-up on cart abandonment emails.
Compatible With All Themes
Besides compatibility, this extension is highly responsive and support various devices such as mobile, tablets and desktop. This extension is compatible with all the OpenCart themes.
Compatible With All Languages and Stores
One of the best features of this extension is that it supports all the languages and provides multi-store compatibility.