If you've never heard of Etsy Marketplace, it's a website that lets you set up a straightforward storefront to sell your crafts, homemade goods, vintage stuff, and much more. Its growth has surged in recent years, and many artists are discovering it to be an excellent method to monetize their works.
I've been debating starting an Etsy.com shop for a while now, and I'm so happy I did. The process of setting up my business wasn't difficult at all, and I have to give credit to Etsy's creators for making it as easy and straightforward as anything I have ever done online.
Opening an Etsy business might also be a smart move for you if you manufacture some great goods and want to start selling them and making money by reaching millions of prospective clients. Continue reading for step-by-step instructions on how I set up our Etsy store and a few tips to help you attract more customers and increase your sales.
STEP-BY-STEP GUIDE FOR OPENING AN ETSY Marketplace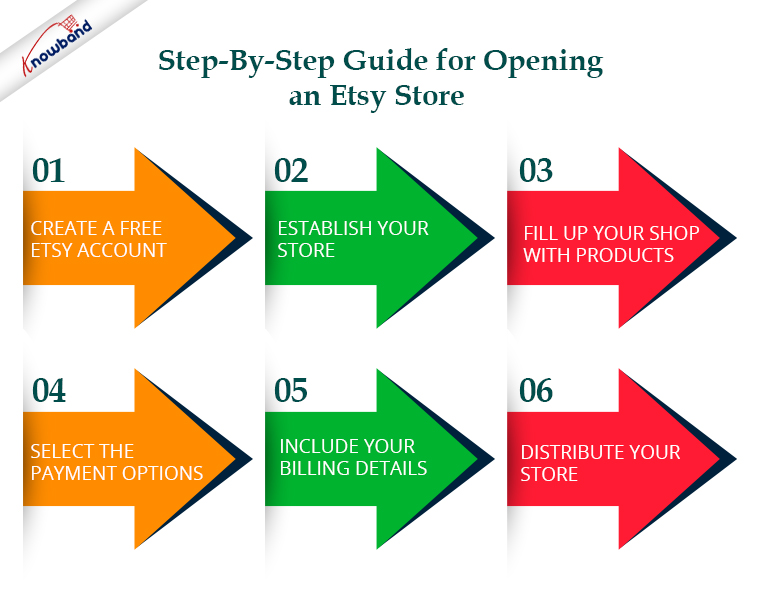 1. CREATE A FREE ETSY ACCOUNT
Create a free personal Etsy account as a starting step. This account will extend to your store. After requesting your email address, it will send you a confirmation email to confirm that you indeed own the address.
Select "Register" on the home page to create your account.
After that, fill out the form to open an Etsy account.
After that, sign into your email to confirm it, and your Etsy account will be complete!
2. ESTABLISH YOUR STORE
Create your Etsy store from within your Etsy account in the next step. Simply sign into your new Etsy account and click the "Sell" button in the top left corner to accomplish this.
You can read more about selling on Etsy Marketplace on the following screen, after which you should click the "Open An Etsy Shop" option.
After that, a succession of pages will guide you through the process of entering the data for the goods in your store.
3. FILL UP YOUR SHOP WITH PRODUCTS
You can enter your first item to sell at your new store after you've entered the name of your shop. Spend some time carefully filling out each form, and make sure the categories you select and the options you provide for each product are accurate.
Advice: Keep in mind the keywords potential customers might use to find your product when choosing a title and description for your products. To make it easier for people to find your product, include such words in your title and description.
Consider what a potential customer may type in the search box to find a product similar to yours when entering the keywords and material descriptions. Make use of those terms as keywords. This is essential for driving the most customers to your store and ultimately increasing sales.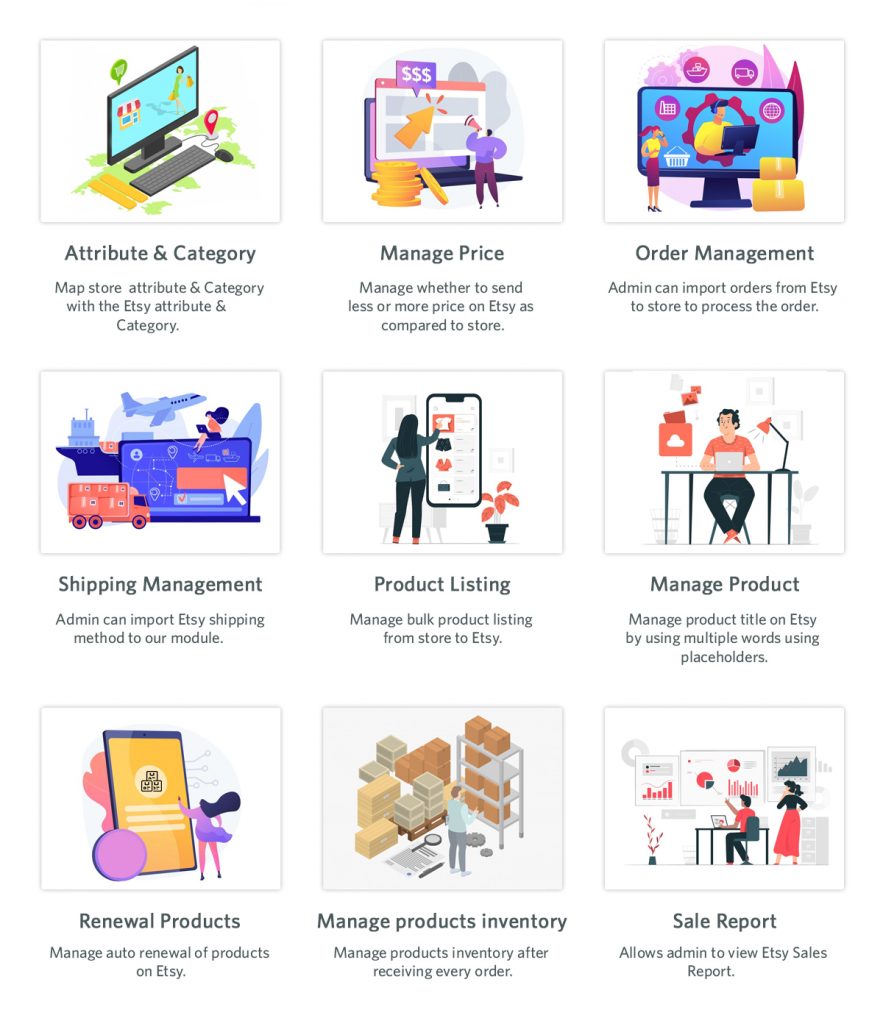 4. SELECT THE PAYMENT OPTIONS
Setting up the payment section is often the hardest and most complicated part of using eCommerce-capable websites to sell things online. With Etsy Marketplace, though, I had a wonderful surprise. The payment methods are straightforward and well-organized. It's really simple; just choose what you want and submit your details.
5. Include your billing details
Your billing information, which is needed to pay listing costs as well as fees when an item is sold, can then be added.
6. DISTRIBUTE YOUR STORE
If you choose, you may still improve your site by adding information about yourself, store policies, a lovely header image, and other things. However, for the most part, you are prepared to conduct business. You can preview your store to take a look at how it seems right now from the perspective of the customer.
Simply click "Publish" when you are ready to start earning money and you are set to go!
FINAL CONSIDERATIONS
Here are a few last tips I have for starting and operating an Etsy shop that I hope will be useful to you.
PERKS OF ETSY STORES
Without any computer coding, Etsy shops may be built in a couple of minutes. You don't have to try to get more people to visit your site through search engines like you would on a normal, self-hosted site. The built-in order management and stock management interfaces on Etsy Marketplace are excellent.
Excellent community involvement fosters relationships and increases revenue.
WHAT CHARGES DOES ETSY Store IMPOSE?
The final question you may have is how much it will cost to operate a store. The good news is that starting an Etsy shop actually costs very little money. Etsy store doesn't charge a membership fee, however, there is a $.20 listing fee for every item that is listed for 4 months. Additionally, they keep 3.5% of every sale you make. The additional cut that your payment processor will take must also be taken into account.
There are a few costs to take into account, but nothing significant. It is actually a very affordable and distinctive option to sell on eBay when you compare it to the costs of certain other websites for selling online as well as the costs of self-hosting a website with eCommerce features.
We at KnowBand offer a smart way to connect your Etsy store to your online shop so that they work together smoothly. With the Etsy Marketplace Integration plugin, both stores can be managed from a single backend dashboard.