Etsy offers APIs to help retailers sell their goods, easily manage inventory, and process orders. The Etsy Marketplace Integration module makes use of these APIs to eliminate the requirement for the store administrator. The sellers who sell their products on the Etsy Marketplace are not required to separately list products on each platform. Simply add your products to your store, and the Etsy Integration module will immediately list them on the Etsy Marketplace.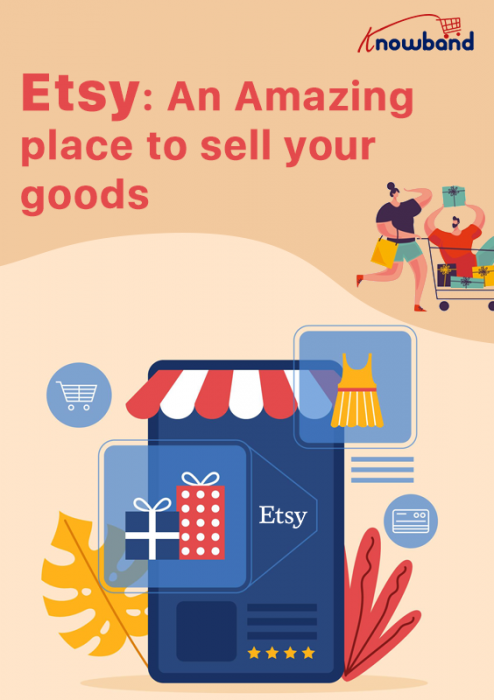 Workings of this Plugin
To start selling on the Etsy Marketplace is a clever alternative for online store owners. The Etsy Integration add-on is the most straightforward method for connecting your store to the Etsy Marketplace. Using the Etsy API, the store is in sync with the Etsy marketplace using the Etsy integration add-on. After successfully configuring the module, the store administrator can quickly synchronize the products, inventory, product pricing, and the necessary details to the Etsy marketplace in one go.
To configure the Etsy integration module, you'll need the following: Etsy API key, Etsy API secret, and Etsy API host. Updates to the products on Etsy Marketplace are possible using the cron setup. The Etsy Marketplace Integration Module makes it simple for the store administrator to control product listing and inventory management on Etsy Marketplace from the Etsy Marketplace itself. By managing the products using Etsy channels in the store this module saves time.
Advantages
Possibilities for Development
Starting a business on Etsy is an easy procedure but there are still other options. By signing up for Etsy Plus, you will receive exclusive savings for custom website addresses, business cards, and shipping as well as more customization options, and monthly credits for listings and ads.
Sellers can sign up for an Etsy class or workshop to learn more. There are several themes, so you can choose the one that best satisfies the expectations of your potential employer. Etsy can help you develop the skills you need for success, whether it's social media marketing, customer service enhancement, or learning how to optimize your shop for search engines.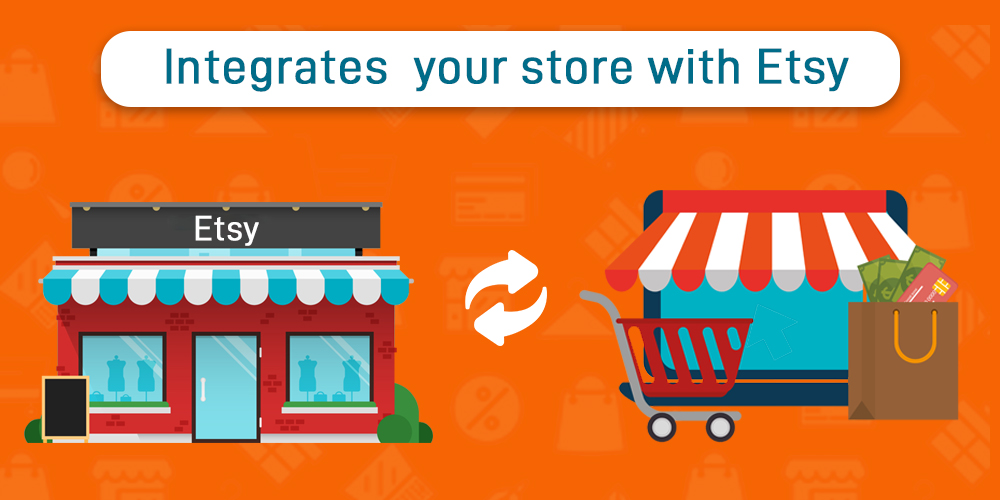 Minimal Listing Fees
By creating a shop on Etsy, which is free to do, you can gain access to various tools and the expertise of a community of sellers. A minor fee of $0.20 per listing is present when you list things. In contrast to other available options, there are no monthly costs to keep your store operating, so starting is less expensive. Once a sale is complete, a small commission fee, as well as a typical payment processing fee, is there (like other eCommerce marketplaces). In general, Etsy maintains modest fees to support the success of small enterprises.
Also read: EBAY AND ETSY MARKETPLACE- WHAT MAKES THEM DIFFERENT?
Success Tools
To enable merchants to manage their shops from a mobile device, Etsy created the "Sell on Etsy" app. This provides sales data, enables you to edit listings, and lets you read and reply to client inquiries.
For navigating the many shipping options, Etsy provides tools. To make it simpler for you to alter shipping costs for items in your shop, Etsy features shipping profiles. A tool for calculating shipping costs is also available, which is useful for merchants that send the majority of their goods across Canada and the United States. Additionally, USPS mailing labels are purchasable by US sellers through Etsy, saving them up to 30% on shipping fees.
You can shop safely on Etsy's marketplace thanks to its sophisticated security and fraud detection features.
Beautiful Impact Strategy
It is crucial to have a marketplace that responds to the demands of both buyers and sellers. Though working with Etsy seems tempting, there's something about the broad-based objectives. Etsy is a marketplace you can feel good about selling on with plans to diversify the workplace, provide equal opportunities for small company owners, and cut carbon emissions in the upcoming years.

Conclusion
Since it has been around for a while, Etsy provides sellers with a plethora of knowledge to help them create a prosperous business. It's a wonderful fit for businesses that make distinctive items. It requires more resources and support to thrive because of its dedication to assisting small firms.
Get your Opencart integration with Etsy today!
Also available for Other platforms.
Need to sell anything on Etsy? We can assist you. Send an email to [email protected] and our team will assist you with the concerns related to the same. We can also help you with custom developments as per your business needs.