OpenCart PWA stands for Progressive Web App that helps in transforming the e-commerce website into OpenCart PWA Mobile App Builder & offers a seamless shopping web application for mobile users. OpenCart PWA Mobile Apps offer completely customizable home page UI, color, font with white-label branding. Furthermore, this module even offers customized push notifications for easy marketing & better conversions. OpenCart PWA Mobile App comes with quick Google, Facebook login options with inbuilt Zopim & WhatsApp chat with the help of which users can ask their queries to store admin.
Also, this is easy to understand interface with an offline browsing feature is one of the best features of the OpenCart PWA Mobile App. OpenCart Progressive Web App(PWA) also supports all website payment options, shipping methods, and coupons.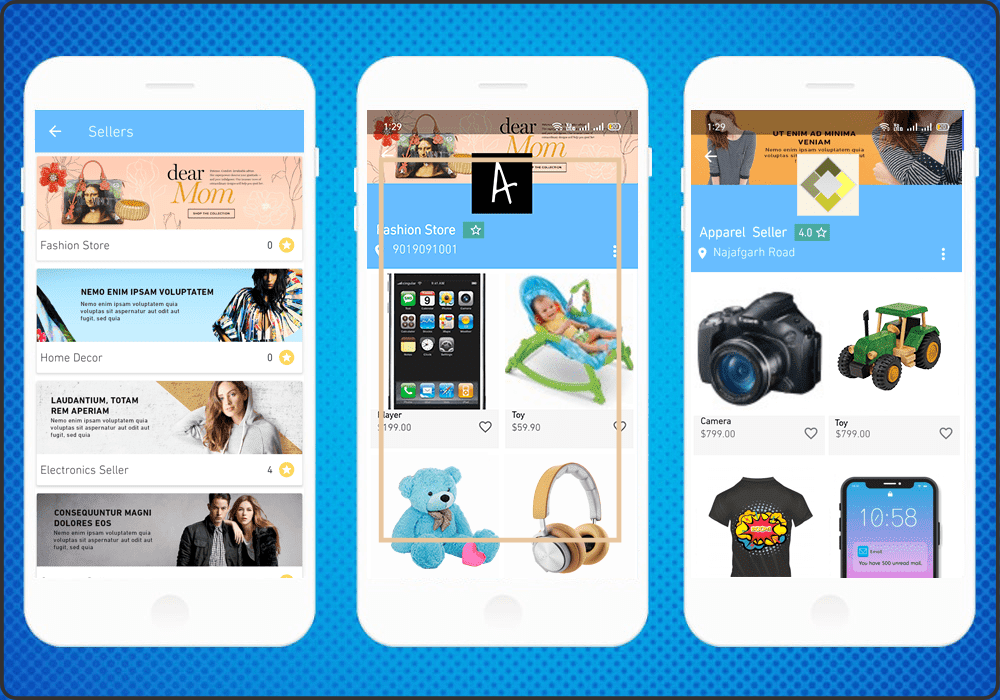 FEATURES OF OPENCART PWA MOBILE APPS
1. OpenCart Progressive Web Application Offers White Label Solution
With OpenCart Progressive Web Application (PWA), the store owners can pick and arrange their application name, application logo, splash screen, text style, etc. from the web admin panel. Furthermore, the web app built with this PWA extension will be propelled according to the store area and items offered.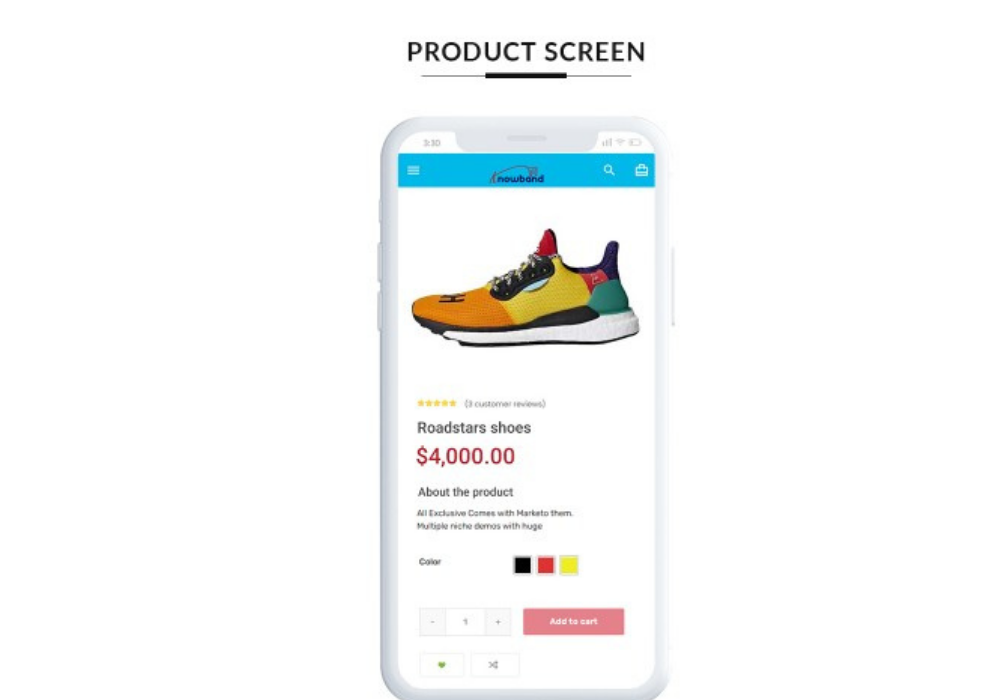 2. With OpenCart Progressive Web Application there is no Dependency On App Stores
The OpenCart PWA Mobile App is a top-notch choice for you, as the PWA apps don't need to be published on Apple & Google Play stores. Furthermore, the clients can directly associate with your e-commerce store with no obstruction from third-party mediums.
3. Offers Multi-Device Compatibility
Such OpenCart Progressive Web Application works amazingly on all handheld gadgets. Including cell phones, tablets etc. Also, there is no compelling reason to trouble for gadgets being utilized while product purchase.
4. OpenCart PWA Mobile Apps Are Reliable & Engaging
Usually, the web browser stops working when there are internet issues or even on little internet connection, yet this OpenCart PWA App doesn't cause any hindrance in the shopping experience of your application clients because of its offline mode feature. Moreover, get valuable backend updates to remain ahead on the market. Also, use Push Notifications to increase user engagement on your app.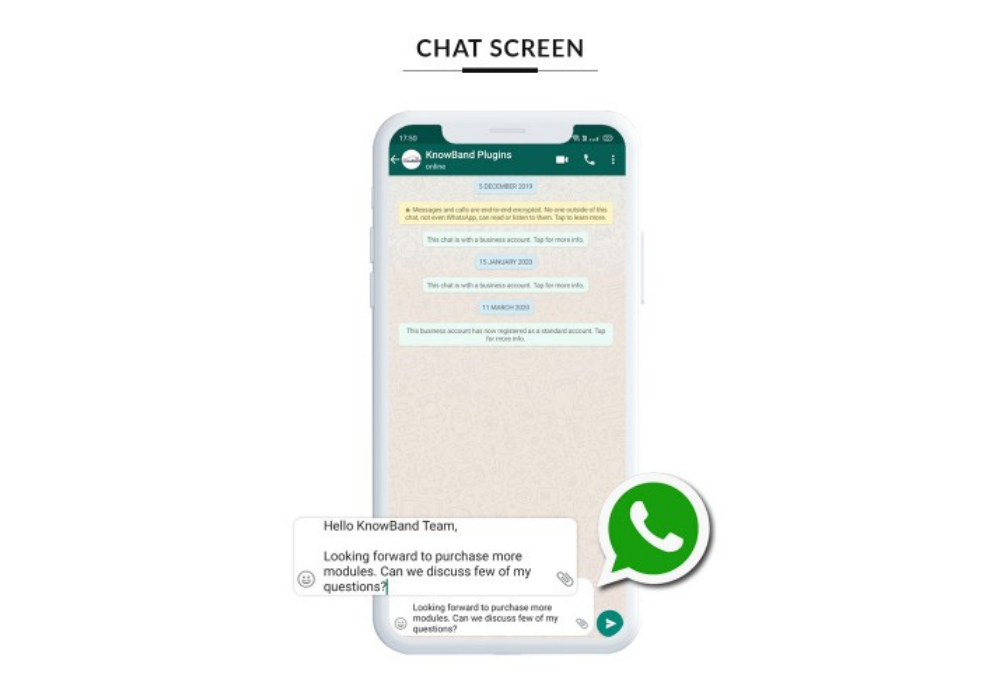 5. Provides Multilingual & Currency Support
A wide range of local and worldwide dialects are upheld on this OpenCart Progressive Web Application. The store admin can offer various dialects (counting RTL ones Arabic, Hebrew, Urdu, Persian, and so on) & support different monetary standards (multiple currencies). Customers using this application can pick the ones they like.
6. Offers EMail & Social Login
This OpenCart PWA accompanies consistent social login alternatives utilizing Google and Facebook accounts. The app users onboard instantly into your web-app with just a single tap. They can likewise login or register using their email as usual.
7. Offers Layered Navigation
The OpenCart Progressive Web App, which worked with this extension, accompanies inbuilt arranging and separating alternatives. This permits the app clients to find their desired products with ease. With only a couple of clicks, clients can look for desired products even among immense inventory information.
8. Offers Faster Loading Time
The OpenCart PWA Mobile Apps pre-load the content of the current website page while users are engaged in searching products. Accordingly, the applications offer them an extensive mobile shopping experience.
9. Offers Sale Campaigns & Deals
The OpenCart PWA Mobile Apps run different promotional sale offers to create income. Furthermore, this module uses intuitive campaign illustrations on the home-screen and encourages clients for additional purchases. Also with this feature, the store admin can even run a timer-based flash sale as well as create an urgency for quick purchases.
10. Automatic Inventory Management
The whole inventory of the website will be matched up on the app automatically. There is no requirement for manual administration when it comes to app inventory. Moreover, any progressions or new increments will likewise be refreshed on the applications just by refreshing.
11. Allows CMS Pages Management
Admins can also choose the CMS pages from their website (like Contact Us, Privacy Policy, and so forth) and add them to the OpenCart PWA App. Moreover, the data of these web pages stays the same as on site. Furthermore, these pages are automatically optimized for the mobile view as well.
Conclusion
Several platforms are offering this module, when it comes to trust OpenCart PWA Mobile App Builder is the right one for your e-commerce website. Knowband is a known face in the e-commerce industry. Hence, to know more about the module and other extensions, visit the links below