The checkout page must have a balanced page style and structure, be user-friendly, and be responsive. The OpenCart One Page Checkout module provides you with a simple sign-up and a customizable layout. It also supports multiple payments and delivery methods which makes it the best and most distinctive. The Journal theme is compatible with the most recent version of the OpenCart module. By accelerating the process, OpenCart Single Page Checkout optimizes the checkout page.
Nobody likes to take longer to complete their purchase. They desire a clear, simple, and secure checkout procedure. An eCommerce store owner can provide their consumers with a straightforward single-page checkout by eliminating time-consuming multi-step checkouts. Furthermore, customers are more likely to complete the transaction if they realize that their entire e-Commerce experience will be finished on a single page.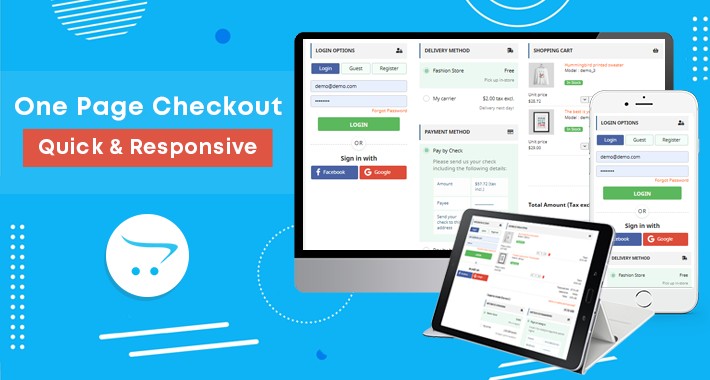 Are you unsure of the benefits of switching from multi-page checkout to one-page checkout? This blog helps expedite your learning by outlining some of the top features of the OpenCart One-Page Module.
Quick Registration via social media
The new login trend is for sure "social login" which remarkably raises the number of registrations. The one-page plugin has social login options like Facebook and Google. Additionally, it saves time, and the store owner receives more detailed information. The social login feature improves client conversion rates.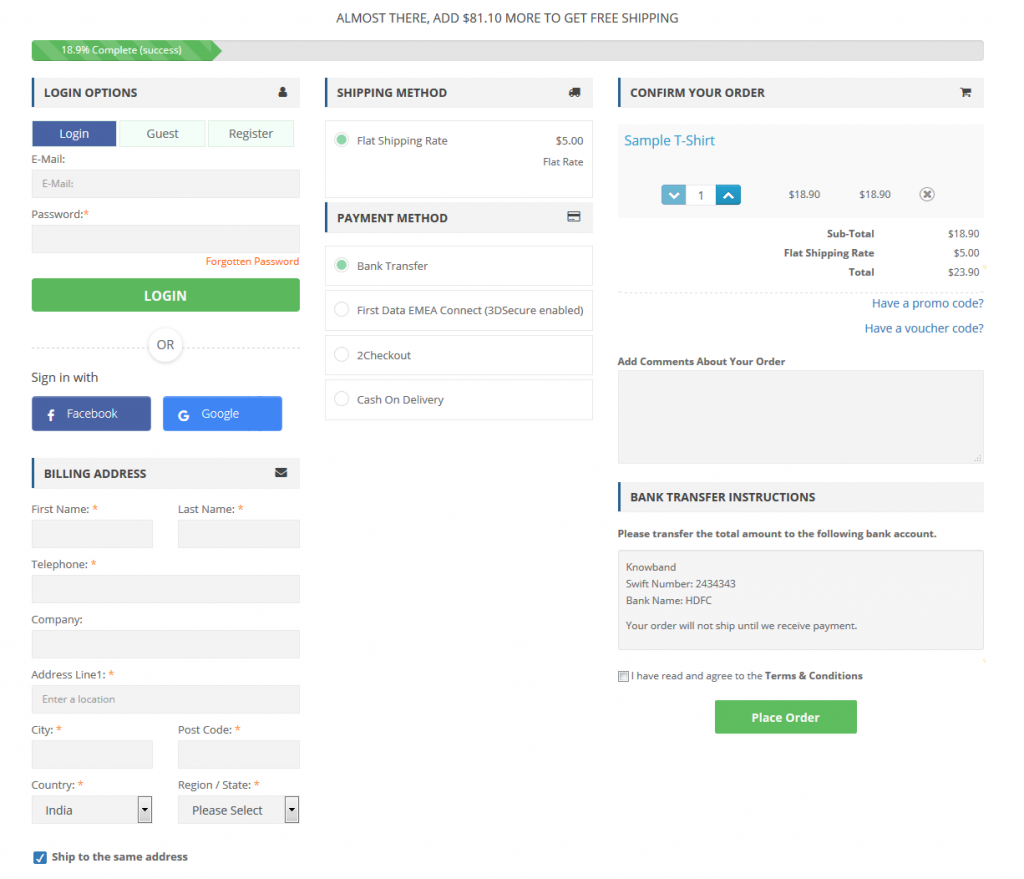 Visitor Checkout
This one-page checkout module offers the Guest checkout option. This appealing feature can spare customers from completing a lengthy registration form. If a customer does not wish to sign in, he or she can complete a guest checkout. The user can check out if he or she is already registered at the store.
Display Product Information and Update Cart
Similar to customizing the checkout field, you can also change the cart fields. With OpenCart One-Page Checkout, you can choose which cart components you want users to see. The admin can hide voucher entries from the Cart page. For example, only a small number of fields are visible. This can be set up in a few steps for both registered and unregistered users.
Automatic address filling and country code detection on Google
The user's location will be automatically determined if the nation auto-detect tab is activated. The One Step Checkout extension of OpenCart's back end allows the administrator to reveal or conceal the feature. Clients and administrators can both benefit from this useful tool. As a result, filling out forms takes less time. Google Auto-Address Fill offers address suggestions as soon as the user starts entering their address information.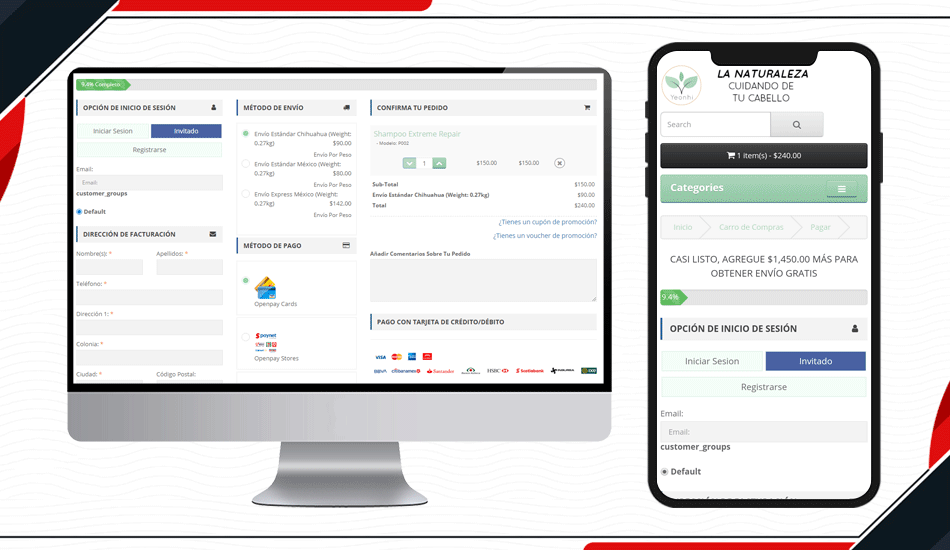 Structure and Layout Customization
One page checkout displays every component, including sign-up, login, payment, shipping, and cart information, on a single screen. Contrary to the several phase checkout modules, a helpful UI enables customers to finish the purchase without any problem. The multiple-step checkout has similar components, but it appears to be time-consuming and exhausting.
Support for various payment and shipping methods
This extension supports nearly all popular shipping and payment options, allowing you to give your customers a wide range of shipping and payment choices. You can also choose your default shipping and payment options. Additionally, you can define which payment options work for each shipping method.
Conclusion
The OpenCart One Page Checkout helps to lower the rate of shopping cart abandonment. It replaces the default checkout with a faster, wiser, and better checkout page that makes use of its advanced capabilities. Moreover, this module shortens the checkout process and gathers personal information that you can use to design your digital marketing strategies.