Opencart Automatic Related Products Extension permits to show related items on different pages of the website. Further, this extension helps store admin to build the average order value and improves the client experience on the website. Hence, it's a good way to attract and retain customers. Opencart Product Cross-Selling Module permits store merchant to set the position of the block to display. Moreover, using this plugin permit e-merchants can specify the products or from various conditions to display items on the site.
Opencart Advance Related Product Extension allows the store admin to set the title of the block according to the choice. Further, the out-of-stock products can be excluded from the related products block.
Opencart related products plugin is beneficial to clients as well as merchants. Merchants can increase the clients cart value with the help of cross-selling of products. Further, the store merchant can display the items dependent on the various conditions which draw in clients to add more items to their cart. Opencart product cross-selling module allows admin to display the related items blocks either on- left column or right column of the page bottom according to the choice.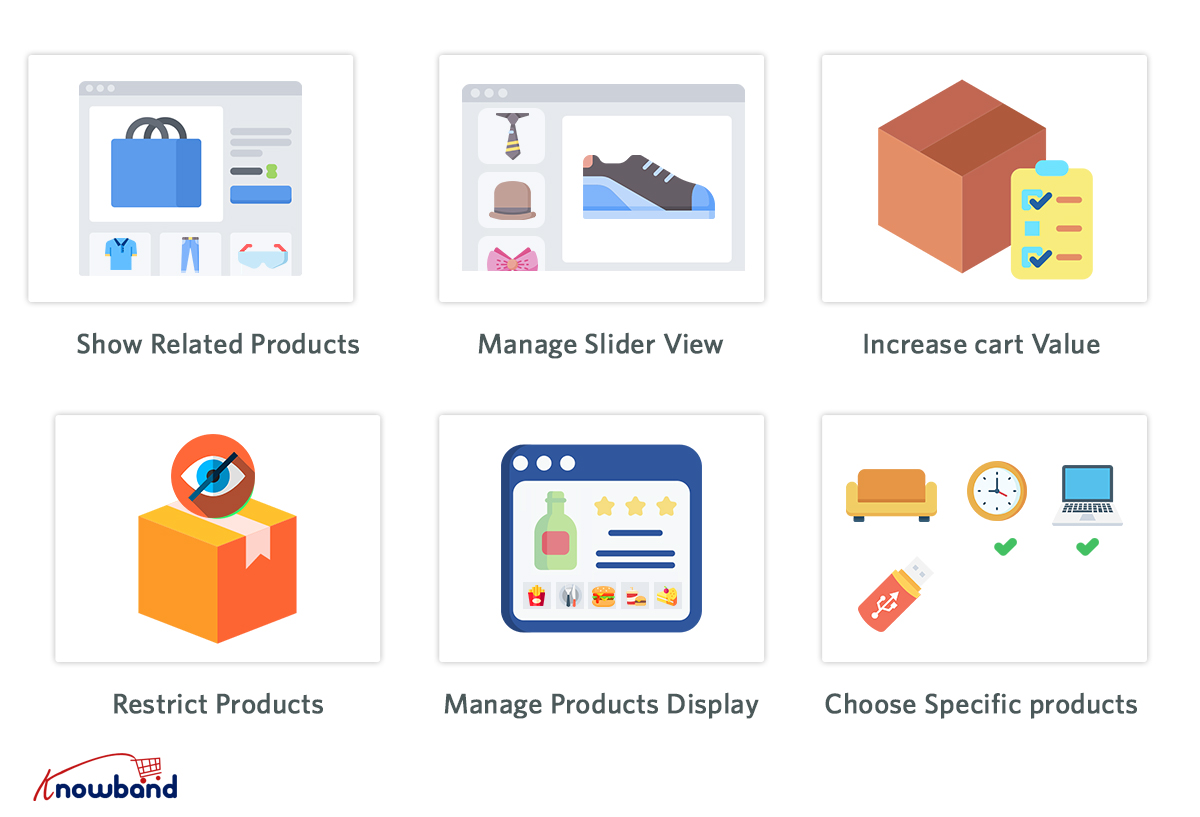 The out-of-stock products cannot be displayed on the front-end in the related items block. Moreover, the interface of the Opencart related products plugin is appealing as well as mobile responsive. As a result, merchants prefer the Knowband Opencart Related Products plugin.
Features of Opencart Automatic Related Product extension
Feature 1: Display related products on several pages
The extension allows the admin to displayed related products on several pages. For instance, homepage, product page, category page, cart pages, etc. Further, the store admin can display in-stock items in the related product block. The plugin even allows the merchant to set the title accordingly to display on the front in the desired language.
Feature 2: Displayed according to admin's choice
As per the admin's choice, the Opencart Automatic Related Products extension can be displayed.
Feature 3: Display the block accordingly
Knowband Opencart Product cross-selling module allows store merchants to display the block- at the base, left column, or the right column of the page. Moreover, the admin can set the most extreme number of products on each page of the website.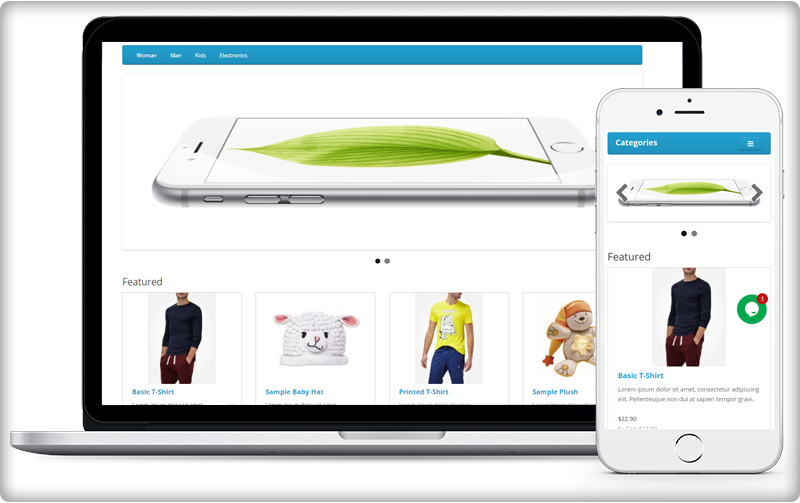 Feature 4: Multi-store and multi-lingual compatible
Knowband Opencart Automatic Related Product extension is mobile responsive, multi-store, and multi-lingual compatible.
Conclusion
Why Knowband OpenCart Automatic Related Products?
Besides the above features, this OpenCart plugin is compatible with all browsers. Moreover, this supports different dialects, making it easier for clients to browse the store.
Knowband's Opencart Automatic Related Products Extensions permits the administrator to strategically add items that lead to better sales and enhance the shopping experience on their websites.
Why Knowband?
Knowband is popular for its great plugins. Their developers work with full dedication to offer the right modules to clients. These modules or plugins lead to the smooth functioning of the website. Furthermore, Knowband designs plugins for every eCommerce platform, including Opencart. Also, merchants facing issue regarding any module or even Opencart Advance Related Product Extension can write them at [email protected]