While the mobile application has gotten one of the primary approaches to distribute content, mobile stores for Android or iPhone are proprietary marketplaces, which set their guidelines for application rankings and visibility.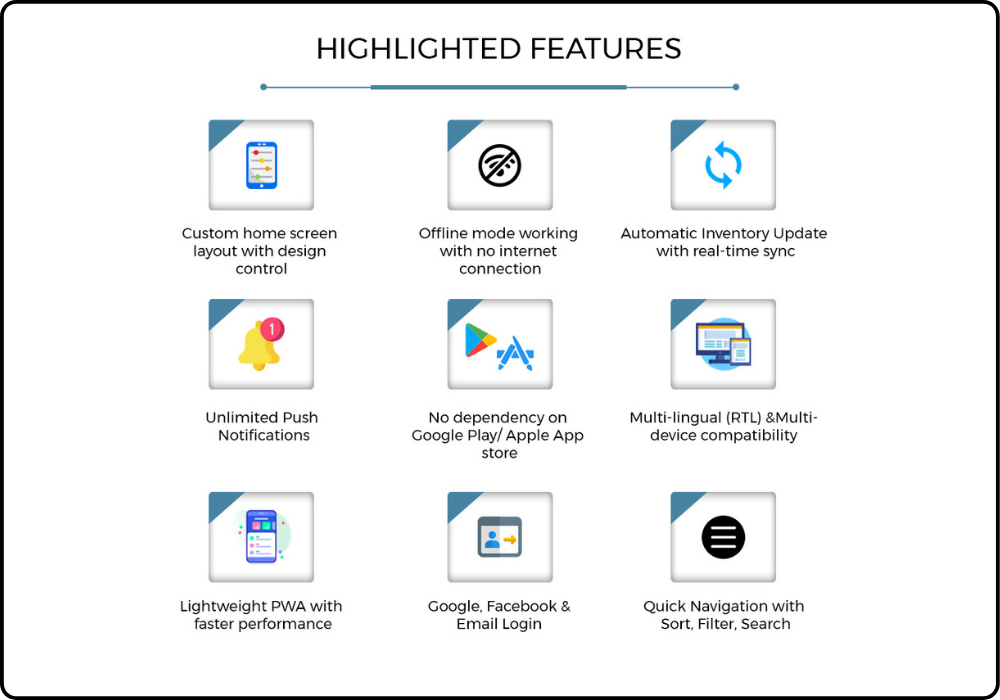 Mobile apps also make progressing connections with the client easier – when a browser is shut down, web applications opened in the browser will normally be "dead". However, the mobile application will continue running in the background, update the content with online requests for data, and provide warnings to the clients as per the needs. Hence, Mobile devices are much more powerful than desktop PC-s.
What Are Progressive Web Apps?
Progressive Web Applications or PWA are web applications that obscure the line between the web and mobile and native apps. Progressive Web Apps take the advantage of the operating system API. These can be used without internet connectivity. Since the last decade browsers have become application platforms. Giving PWA access to cameras, geolocation, support for background jobs, and push notifications. 
Web application manifests, a standard supported by most browsers, makes it possible to install PWA on mobile device home screens. Moreover, this enable fullscreen and standalone UI, eliminating all traces of the browser's interface from these apps. Furthermore, these applications can be "pinned" to the taskbars like the native desktop programs.
OpenCart Progressive Web App
This automated OpenCart extension is built with the thought of offering ease to online store owners to change their eCommerce store into a Progressive Web Application.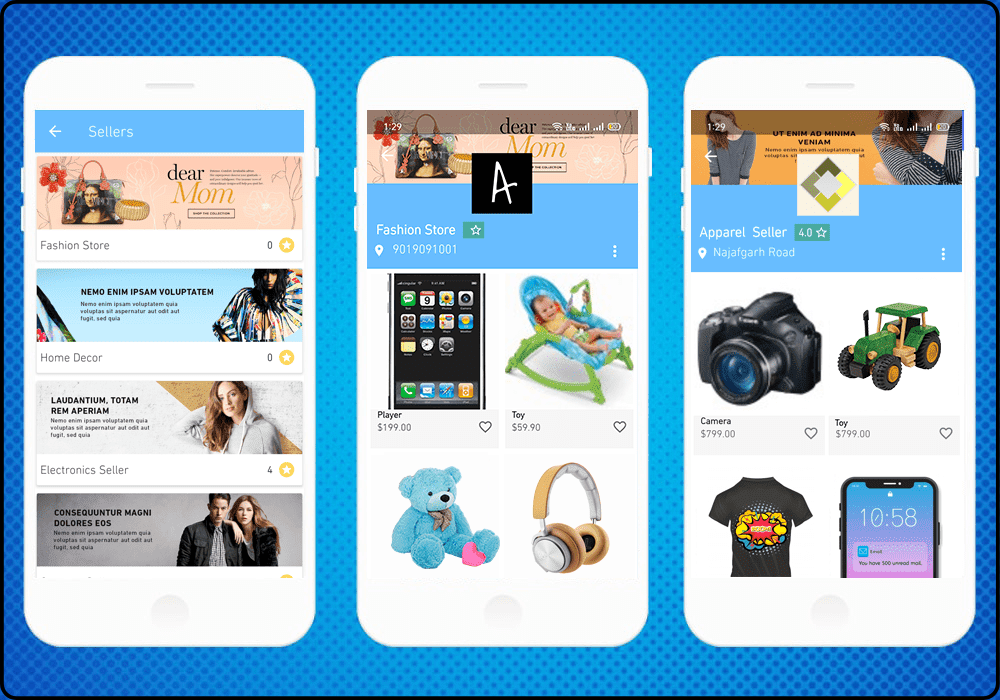 The OpenCart PWA Mobile App is a web app that doesn't rely on third-party app stores (Google Play and Apple App Store). Online clients can undoubtedly "Add PWA App To Home Screen" and shop items in a hurry like any other application.
Features Of OpenCart PWA Mobile App
OpenCart Progressive Web App Offers Synchronization
OpenCart Progressive Web App provides complete synchronization between the OpenCart website and the PWA app. Changes/ updates that happened on the site inventory, instantly reflect on the app as well.
OpenCart PWA Mobile App Creator Provide Push Notifications
One of the profitable catalysts for eCommerce mobile apps is Push Notifications if used wisely. The OpenCart PWA Mobile App likewise permits you to send custom push notifications to your app clients directly on their devices. This application allows the store admin to schedule notifications mentioned below from the admin panel:
Successful Order Creation
Order Status Update
Abandoned Cart
OpenCart PWA Mobile App Creator Offers Seamless Shopping Experience
One of the biggest advantages of this extension is that it can even work with a slow & no internet connection. every time they wish to browse for products or shortlist them network connectivity doesn't become a hindrance. OpenCart PWA Mobile App Creator provides all payment options that lead to a seamless shopping experience as clients find payment easier. Moreover, the payment methods are synced by app maker plugin in web-view. OpenCart Progressive Web App provides single page checkout on which only the necessary entries are taken from the customers. The one-page checkout feature allows them to review the complete order details in one go before placing successful orders and thus reduce cart abandonment. eCommerce PWA ensures that the app can handle shipping and delivery of products efficiently. 
OpenCart eCommerce PWA App Provide User-Friendly Interface
OpenCart Progressive Web App offers all types of regional & global languages including RTL ones Arabic, Hebrew, Urdu, Persian, etc. This even supports multiple currencies hence app users can pick the one they prefer.
While users engaged in browsing, the OpenCart PWA app pre-load the content of the current web page. Thus, the app provides them seamless mobile shopping experience. OpenCart Progressive Web Application works efficiently on all electronic devices including smartphones, tablets, etc. The lightweight eCommerce Progressive Web App are faster than native apps. These Progressive Web App occupies less storage on users' devices & hardly faces any crash or lag.
Provide Customizable Home-Screen UI
The OpenCart PWA module permits the store merchant to customize the home screen of their web app by providing it desirable look and feel. The Progressive web app for OpenCart offers a flexible home screen interface offering layouts designing & saved from the admin panel of the extension. From festival season to occasion, these saved layouts can be based on anything. 
The store owners can choose & configure sections such as application name, app icon, logo, splash screen, font styles, etc. from the website admin panel with OpenCart Progressive Web Application(PWA). Furthermore,  OpenCart PWA App added in mobile browsers by the website visitors on the home screen of their devices. OpenCart PWA Mobile App Creator offers the entire control of your app from the backend panel with the help of few mouse clicks and button toggles. Progressive Web App  managed by anyone because it requires zero coding knowledge.
Conclusion
Undoubtedly, Progressive Web Apps (PWAs) are beneficial to businesses. Therefore, recommended to store merchants who want to advertise their brand or drive more traffic on eCommerce website.